Skin Rituals is located in the beautiful city of Pasadena (Formerly Sierra Madre). Since 1997 our team of dedicated experts have been passionate about skincare, beauty, and wellness. We offer advanced skincare solutions specializing in anti-aging, sensitive, acneic, and teenage skin, as well as waxing and body treatments. We also offer targeted treatments for our male clients, including men with beards. Step in to our retreat and experience the Skin Rituals difference.
Our Promise To You
Skin Rituals makes no compromise when it comes to your health and upholds the highest of standards. We utilize a three step sterilization process of all implements and tools, do not reuse sponges, and never double-dip wax spatulas.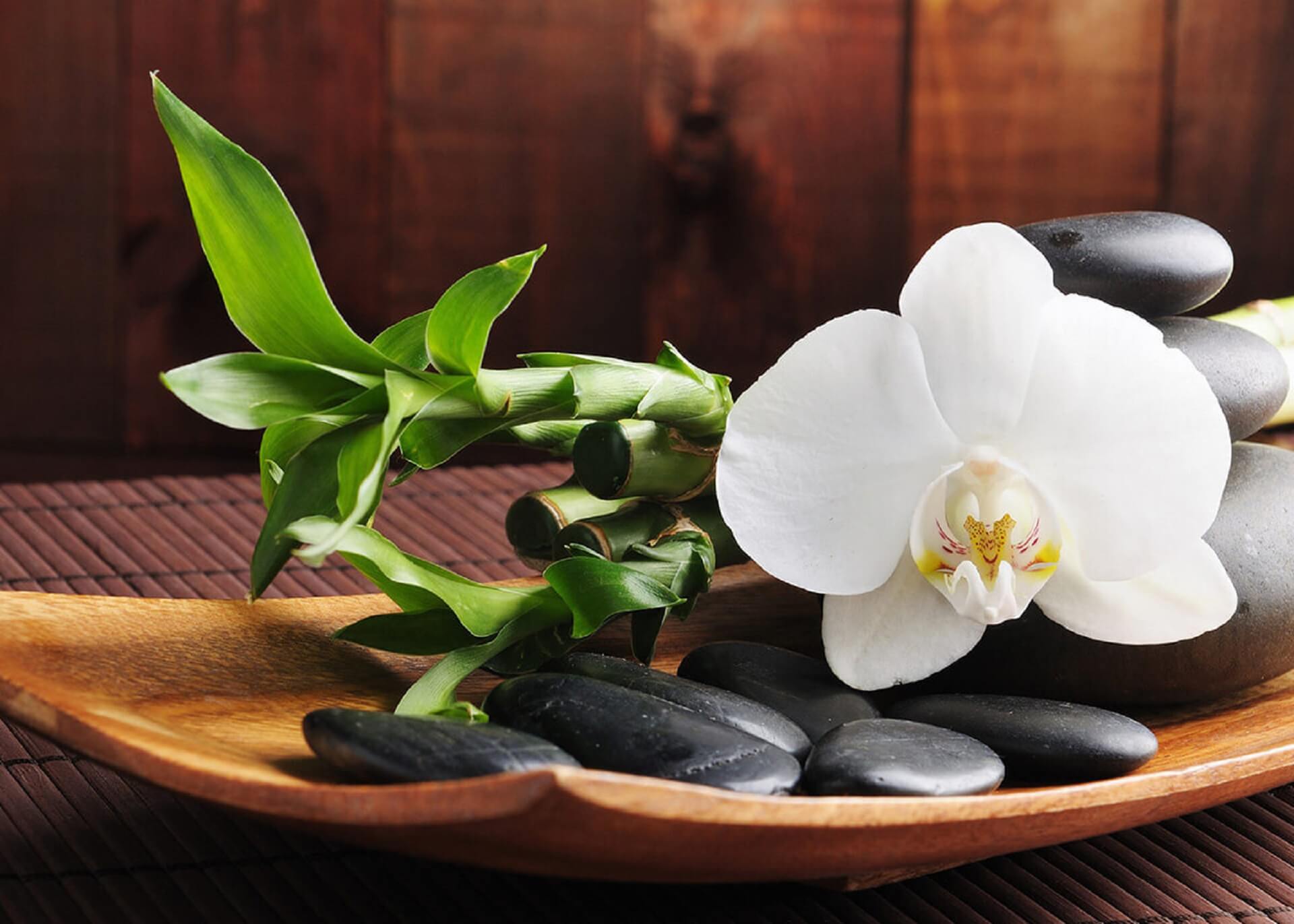 CHACH ONTIVEROS
Founder | Esthetician | Massage Therapist | Makeup Artist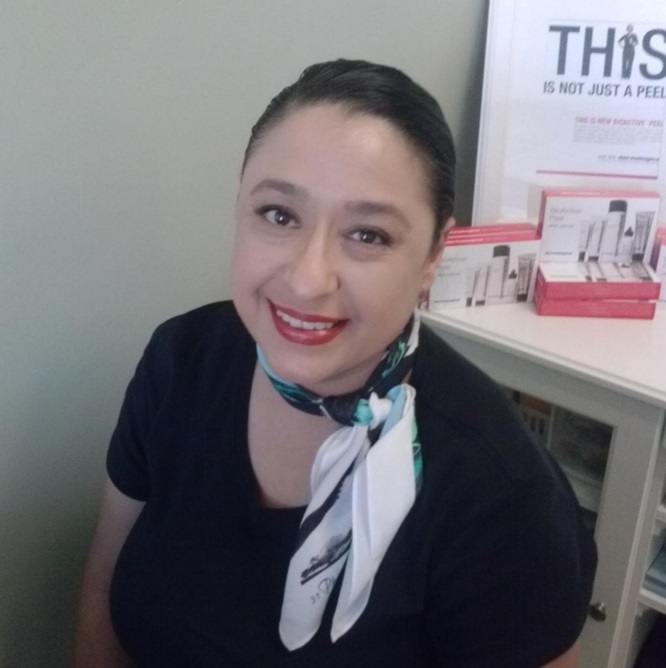 Ongoing Education/Certification
Post-graduate studies at the International Dermal Institute
Participant in Dermalogica Congress 2015
Participant in Dermalogica Symposium 2013
Annual attendee of International Congress of Esthetics and Spa (ICES)
Annual attendee of International Esthetics, Cosmetics & Spa Conference (IECSC)
Attendee of Murad Skin Research Laboratories, Inc. conferences
Attendee of Glymed Advanced Aesthetics, Inc. conferences
Attendee of Aesthetics International conferences
Reflexology certified (International Dermal Institute)
Mukti Synergistic Reflexology certified (Lifeworks Consulting/Shaukat Khan)
Maurice Stein's Cinema Secrets: Corrective Makeup Application
With nearly 30 years of experience and an army of fiercely loyal clients, Chach is an esthetician extraordinaire. Her passion for all things skin, beauty, and body began in 1984 as a makeup artist for Princess Marcella Borghese Cosmetics. Three years later she graduated from aesthetics school and worked under extraordinary mentors perfecting her craft. Committed to total body wellness, Chach returned to school, graduating from California Healing Arts College in 1991 as a Massage Therapist. In 1997 Skin Rituals opened its doors, quickly laying a new standard for creating results-oriented treatments in a healing and nurturing environment. Chach continues to research the latest in anti-aging modalities and treatments, and attends classes and conferences to stay current on the latest trends in the skincare industry. She invites you to discover your greatest skin yet at Skin Rituals.
Media:
Co-collaborator with spiritual counselor Gail Kawanami on development of lecture: "Celebrating the Beauty Within"
Exclusive lecturer for Pasadena's Shakespeare Club: "Living Timelessly, Anti-Aging on a Cellular Level"
Various lectures at Skin Rituals' exclusive "Evening of Wellness" events
Exclusive feature on ABC's Vista L.A.
Voted Best of the Best Day Spa by Core Media Group, Inc.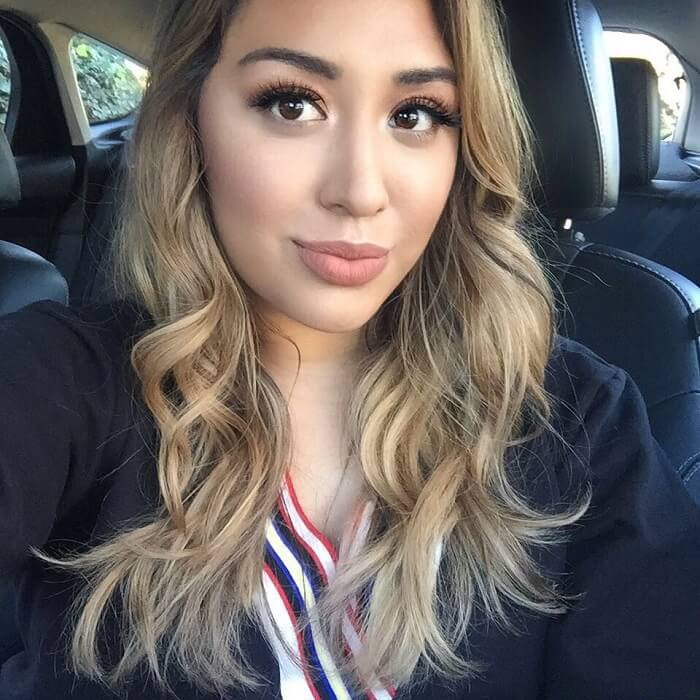 Jasmine
Esthetician, Acne Specialist, Lash and Brow Artist
ADVANCED SKIN CARE SOLUTIONS
TAKING SKIN HEALTH TO A WHOLE NEW LEVEL
Our skin therapists incorporate Dermalogica's Face Mapping® skin analysis which reveals your skin's condition, as well as the products and treatments most effective at delivering all-over skin health. Face Mapping® consultations are always complimentary.
Face Mapping™
See your skin's past, present and future with our in-depth skin analysis. Receive a personalized Skin Fitness Plan, address any concerns and our skin experts will customize product recommendations with samples. Achieve your healthiest skin ever!
FaceFit ®
A Skin Bar "mini treatment" for flawless skin in a hurry.
Proskin 30
A personalized, 30-minute treatment that addresses your top concerns in a convenient amount of time. A quick yet thorough cleansing and polishing leaves your skin ready to detox and absorb vital nutrients. Includes one touch-therapy.
Proskin 60
A personalized, 60 minute treatment that takes your skin on the ultimate journey to your healthiest skin ever. Includes extractions and one touch-therapy.
Facial Detox
A detoxifying skin care treatment designed to remove congestion and dead cell buildup exposing a more radiant skin. An excellent introduction to facials that promote deep relaxation. Includes extractions and three touch-therapies.
Purifying Acne Treatment
Target breakouts and premature skin aging with our AGE Bright Clearing system. Brighten post-breakout marks, unclog follicles and bring balance to oily and dehydrated skin types. Bacteria-busting modalities and extractions included.
Acid/Enzyme Exfoliation
A combination of active ingredients lactic and salicylic acids with enzymes, sulfur or vitamin-enriched retinol help to effectively remove dulling surface debris. Smooth skin, stimulates cell renewal, and boosts penetration of home care products. An excellent treatment for pigmentation and acne.
30 minutes $75
With extractions $105
Added to a facial $45
Clear Start™ for Teens
Clear Start™ is tough on breakouts, gentle on your skin: potent active ingredients and naturally gentle botanicals deliver your clearest, healthiest skin ever.
30 minutes $70
Super Clear Start™ (with extractions and bacteria-busting modalities) $95
Spot Light (Super Clear Start + Light Therapy) $115
Revitalizing Eye Lift
Firm, tone, and revitalize tired eyes with our unique blend of vitamin therapies and firming botanicals. A specialty mask, plus Ultrasound, helps to diminish fine lines, reduce puffiness, and soothe irritated eyes.
Gua Sha Crystal Facial
Experience the ancient healing technique of Gua Sha lymphatic drainage! Enjoy the de-puffing and sculpting effects on the face. A deeply detoxifying and hydrating facial, includes a deluxe hydrojelly mask, luxury facial oils and touch-therapy.
Gua Sha Therapy
Lymphatic drainage detoxification.
Facial Cupping
Add to any facial to boost skin's circulation and lift the facial muscles.
Microchannel
Precisions micro-tips are tapped into the skin creating uniform micro-channels. Microchanneling combined with powerful Epidermal Growth Factors naturally improves the appearance of fine lines, wrinkles, acne and acne scarring. The repeated process builds new, quality collagen, creating improved skin texture and overall appearance of the skin with little to no downtime. Take your skin to new heights with this rejuvenating skin treatment.
30 minutes face or neck $350
Add neck $150
Precision $250 (eyes, laugh lines and between brows only)
Pro Power Peel 60
This comprehensive 60-minute treatment pairs our most powerful peel yet with advanced techniques to thoroughly address your skin's ever-changing needs. Includes Light Therapy and specialty mask.
60minutes $235
Series of 6 $1,175 (includes post-care kit)
Pro Power Peel 30
This powerful peel targets hyperpigmentation, premature skin aging and acne while smoothing skin for a completely customized experience.
30 minutes $195
Series of 6 $975 (includes post-care kit)
Microdermabrasion
Non-chemical, micro-fine crystals are used to "sandblast" your skin, exposing a more radiant complexion. Improve scarring, fine lines, wrinkles, acne, sun-damage, and pigmentation.
60 minutes Face and Neck w/extractions $150
Series of 6 sessions $750
Light Therapy
Specially calibrated light-emitting diodes (LEDs) stimulate the skin to produce collagen and elastin proteins, regenerate aging and sun-damaged skin, and treat acne and acne scars.
30 minutes $150
Added to a facial $75
Series of 6 sessions $750
True Microcurrent
Most referred to as the "natural" facelift, True Microcurrent is a low-level current that contours, tones and firms facial muscles leaving a more defined look to facial features. A series of treatments followed by monthly maintenance is recommended to achieve a "botox-like" effect.
60 minutes $150
Series of 6 $750
Added to a facial $100
Ultrasonic Facial
Enhance product penetration with gentle ultrasonic waves. Stimulate collagen production, neutralize free radicals, brighten pigmentation and improve skin tone.
Face and Neck $95
Added to a facial $45
Celebrity Facial
Get the Red Carpet look of the stars! A combination of ultrasonic, microcurrent and a choice of Celebrity masks: Synake, Stem Cell, Caviar or 24K Gold.
NeckFit Contour
Specifically tailored to address the needs of the neck and chest, a combination of a unique touch-activated formula, True Microcurrent and skin tightening mask visibly lift, firm and sculpt the skin and muscles. Help combat neck neglect!
45 minutes $85
Added to a facial $65
Specialty Masque
Let us suggest a specialty masque to enhance your facial therapy. Add CoQ10, Raspberry, Aqua Gel, and a variety of Jelly Masks to any facial.
True Eye Lift
This non-surgical eye therapy incorporates Revitalizing Eye Lift, True Microcurrent and deluxe eye mask. Because you want everyone to listen to what your eyes are saying!
30 minutes $85
Added to a facial $65
Brow Lamination
Tame your brows to new heights! An eyebrow service which relaxes hair and allows brows to retain a uniform lifted shape.
Lash Lift
Wake up looking fresh every morning with curled lashes! Lasts 1-2 months.
Lash Extensions
Classic, hybrid and volume styles available.
WAX RITUALS
Not all wax is created equal. We use a low-anxiety wax system that literally protects your skin and shrink-wraps your hair. Discover the right wax for you.
| | |
| --- | --- |
| Arms | $45+ |
| Back/with shoulders | $55/$75 |
| Bikini | $35+ |
| Brazilian (Full/Half) | $65/50 |
| Cheeks | $15+ |
| Chin | $12+ |
| | |
| --- | --- |
| Derriere | $30+ |
| Eyebrows/Tweeze | $25/30+ |
| Forehead | $15+ |
| Full leg with bikini | $85+ |
| Hands | $15 |
| Lip | $12 |
| | |
| --- | --- |
| Lower legs | $40+ |
| Lower back | $25+ |
| Tummy (Full/Half) | $20/15+ |
| Underarms | $20 |
| Upper legs with bikini | $45+ |
SPA POLICIES
We require a valid gift certificate or credit card number at the time of booking. A 24-hour notice for cancellations is required and we do charge the full service fee for late cancellations or missed appointments.
Please arrive 20 minutes early on your first visit to ensure your full treatment. Out of respect for others please speak softly upon entering our facility. We require that all cell phones be turned off or placed on silent. Cell phone use is NOT permitted in our facility.
In order to maintain a relaxing and quiet environment for all of our clients, please refrain from bringing young children with you. Children may NOT be left unsupervised in our lounge. To uphold our strict standards of safety and sanitation, children will NOT be allowed to accompany you to your treatment room.
Please note: NO PHOTOGRAPHY is allowed in our facility, without permission.
Prices subject to change without notice and all treatment times are approximate. Gratuity not included in menu prices.